Newport Beach Police Department
Home
Menu
We are members of the Orange County Regional Mounted Enforcement Unit. The OCRMEU also includes a number of other local police agencies and has a combined roster of approximately 40 horses.
The Mounted Unit is an ancillary duty. Between deployments, the mounted officers work in regular assignments in the Patrol, Traffic, or Detective Divisions.
Meet the Mounted Unit
Our Mounted Unit includes both mounted officers and police volunteers. The horses are personally owned and maintained by each individual unit member at their own expense. Our horses are trained for regular patrols, special events, crowd control, parades, and public events.
Sergeant Shawn Dugan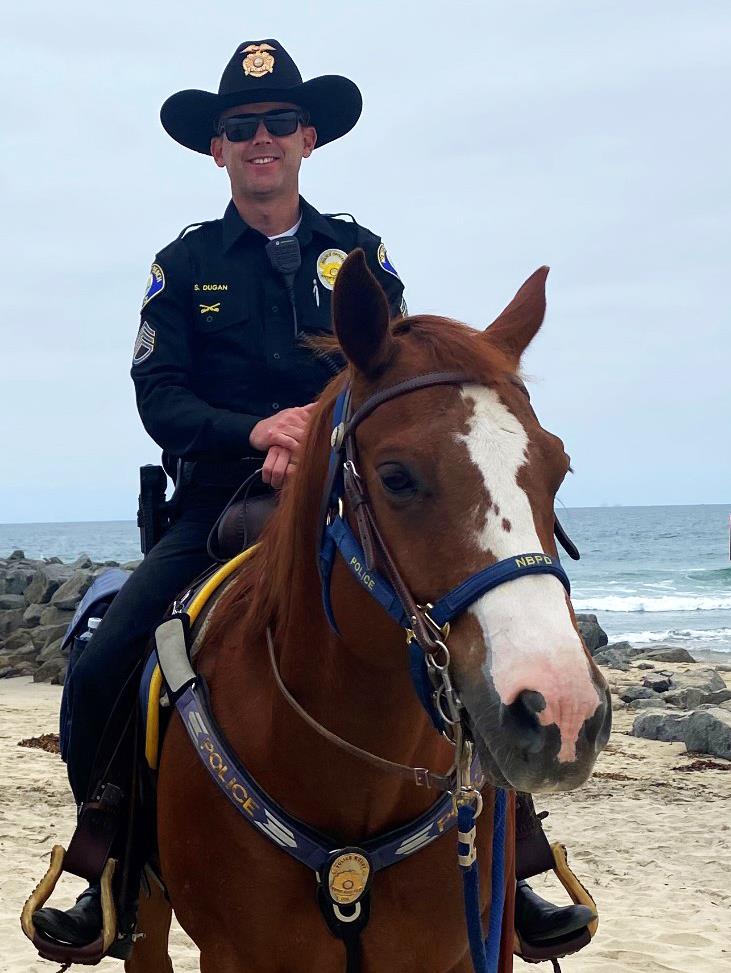 Sergeant Dugan joined our department in 2005 as a police recruit and graduated from the Police Academy later the same year. He was promoted to the rank of sergeant in March 2020.
Sergeant Dugan (pictured with Police Mount Bullseye) was an original member of the Mounted Unit when it began on June 1, 2013.
Volunteer Bonnie Davis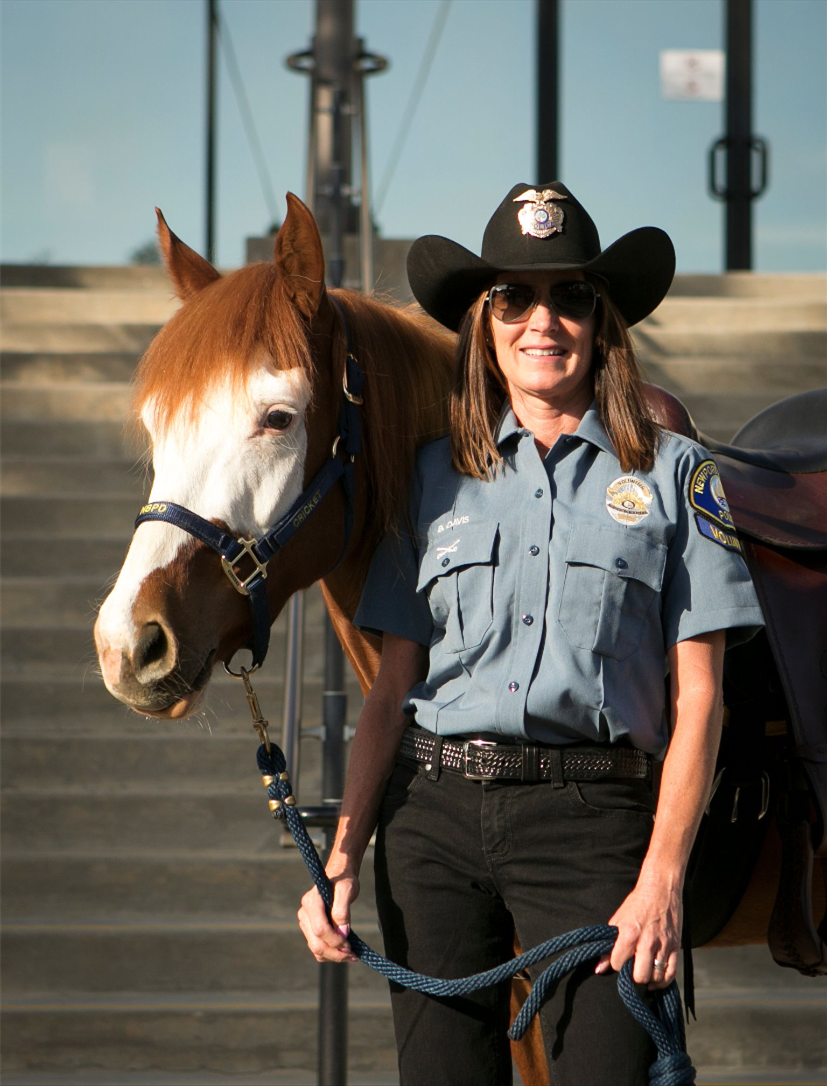 Bonnie (pictured with Police Mount Cricket) joined our department as a Mounted Unit volunteer in August 2016.
Volunteer Lori Hayden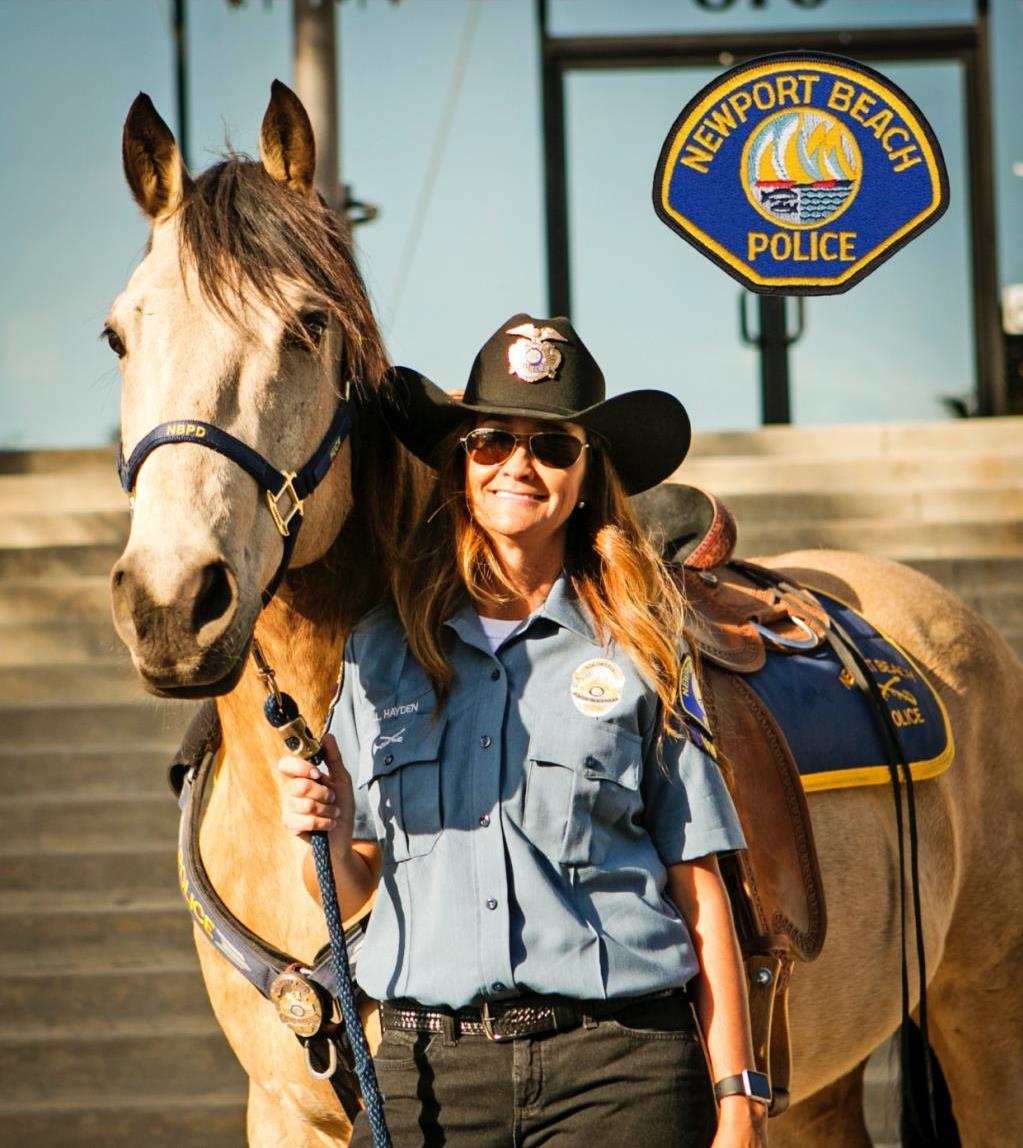 Lori (pictured with Police Mount Huck) joined our department as a Mounted Unit volunteer in August 2016.
Patrolling from Horseback
Our horses offer increased visibility (both for the public to see our officers, and for officers to see their surroundings from a higher vantage point). Mounted officers are much more effective in crowd control situations than a police officer on foot. Horses can also maneuver more easily than vehicles, and can travel across different types of terrain (such as sand, concrete, asphalt, stairs, and even the piers) without the officer having to dismount.
Horses also make officers more approachable than they would be in a car or on a motorcycle, which allows officers to more easily connect with community members of all ages.