Newport Beach Police Department
Home
Menu
Our current press releases are listed below. For other news categories, please use the navigation menu.
Fatal Traffic Collision Investigation
Post Date:
10/05/2021 9:34 am
On Saturday, October 2, 2021 at approximately 7:39 p.m., the Newport Beach Police Department responded to a fatal traffic collision in the area of McArthur Boulevard and Bison Avenue. The NBPD is seeking the public's assistance with their investigation of this incident as well as any activities leading up to the traffic collision. Anyone with information regarding the vehicle depicted in the photographs or its occupants are encouraged to contact Officer Laverty at 949-644- 3746 or alaverty@nbpd.org.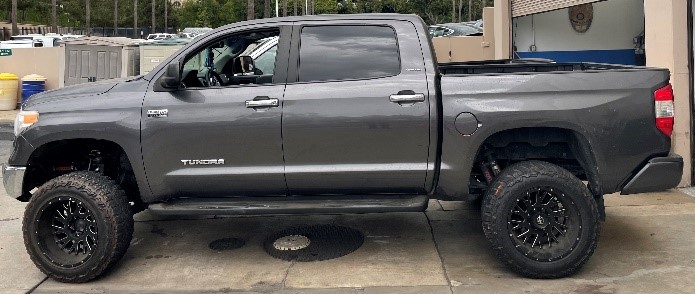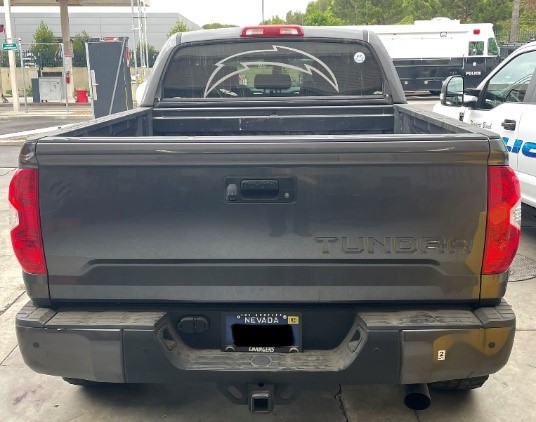 2016 Toyota Tundra Crew-Cab
Lifted suspension with blue Nevada personalized license plate and an L.A. Chargers lightning logo in the rear window.
Return to full list >>